---
WELCOME TO THE ISM ONLINE SCHOOL
Do More With Our Complete Course Package
The International School of Ministry stands out as a unique spiritual and academic institution to train and equip ministers of the Gospel of Christ.
Building in them the realities of God's Word and empowering them to carry the message of eternal life in Christ Jesus to their world, with great demonstrations of the miraculous power of God.
Over the years, the ISM has given thousands, the opportunity of being tutored by the man of God, Pastor Chris and be imparted with the peculiar grace at work in His ministry.
Upcoming Programs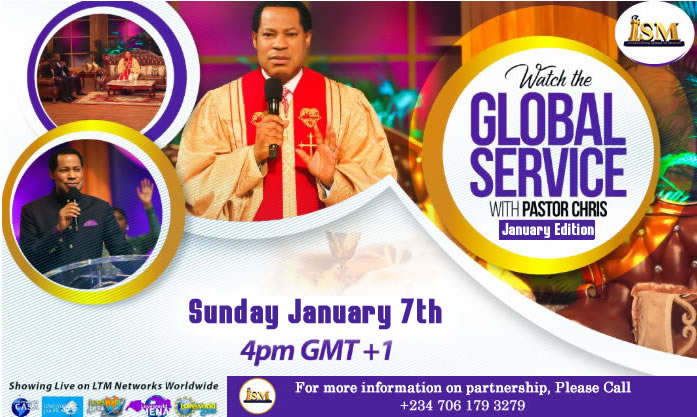 It's another unique time of special impartation and the blessings of God's Word at the June Global Communion Service with Pastor Chris.
Our News Blog
Not all of humanity is found in the major cities of the world with access to modern-day...
Join the ISM Translations Team
Our vision is to build a team of translators that would work with us to translate ALL ministry programs, teachings and materials in all the languages of the world.
ISM Global Ministers
Cell
ISM Cells have been instrumental in servicing their communities with the message of the gospel as well as building church facilities, providing instruments, distribution of relief materials and providing basic amenities and other essentials for the sick, destitute, old and less priviledge ...