---
WELCOME TO THE ISM ONLINE SCHOOL
Do More With Our Complete Course Package
The International School of Ministry stands out as a unique spiritual and academic institution to train and equip ministers of the Gospel of Christ.
Building in them the realities of God's Word and empowering them to carry the message of eternal life in Christ Jesus to their world, with great demonstrations of the miraculous power of God.
Over the years, the ISM has given millions of Ministers the opportunity of being tutored by the man of God, Pastor Chris and be imparted with the peculiar grace at work in His ministry.
Programs
Get set to make power available for change as we join Pastor Chris and billions around the world at the Global Day of Prayer.
We also bring you live Programs from our man of God that will inspire, enrich and transform your life and ministry.
Blog Articles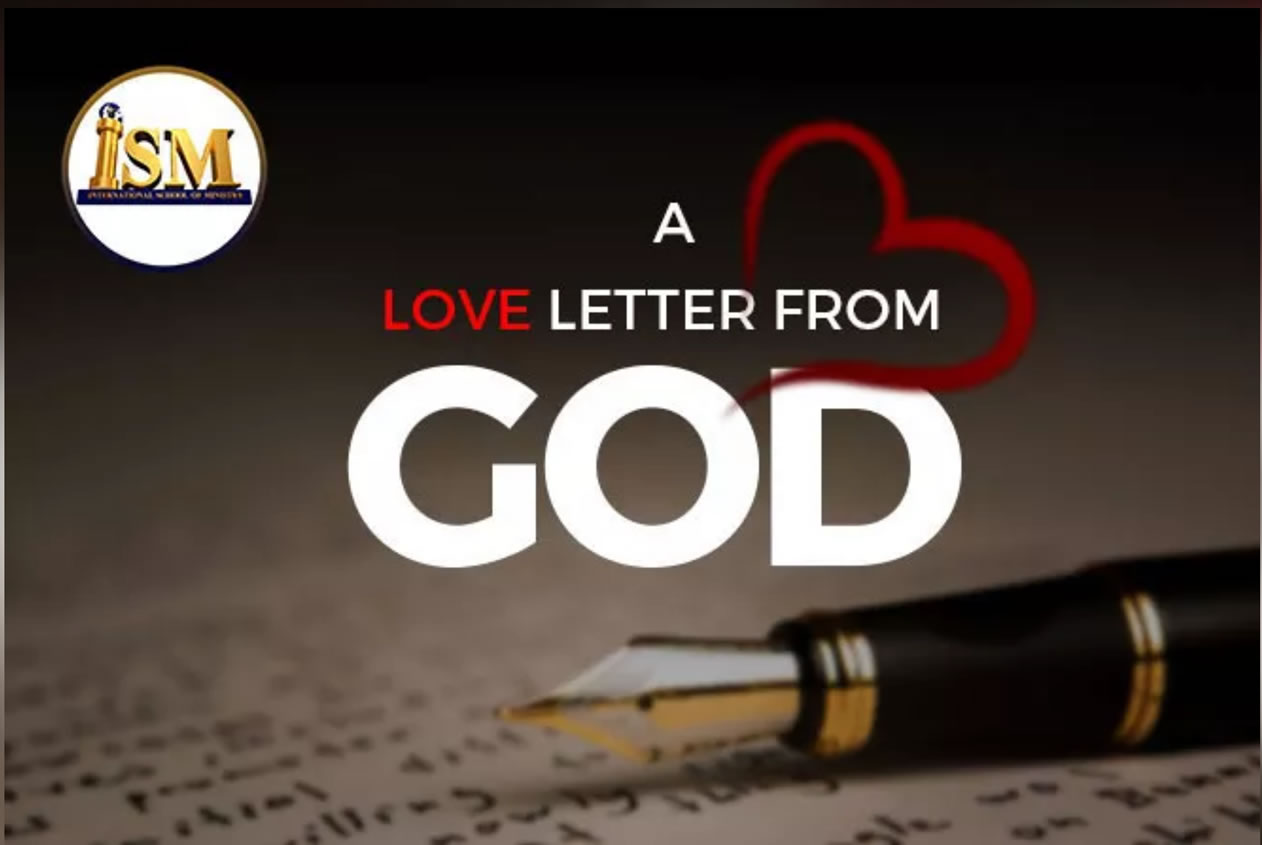 Dating back thousands of years ago, love letters have been one of the simplest means of expressing...
Join the ISM Translations Team
Our vision is to build a team of translators that would work with us to translate ALL ministry programs, teachings and materials in all the languages of the world.
ISM Cell Ministry
ISM Global Ministers
Cell
ISM Cells have been instrumental in servicing their communities with the message of the gospel as well as building church facilities, providing instruments, distribution of relief materials and providing basic amenities and other essentials for the sick, destitute, old and less priviledge ...
Testimonials
Pastor Abu Abel Kamara,

Sierra Leone
"I found the courses to be enlightening and I have learned valuable insights that have positively impacted my ministry. I am grateful for the depth of...
ISM ONLINE SCHOOL
Pastor Lydia Ebune,

U.S.A
"I am blessed and privileged to be part of the beneficiaries of the program. Thank you for impacting us and helping us build capacity...
ISM ONLINE SCHOOL
Pastor Dithapelo Lubinda
Greater Light Church International Gaborone,
Botswana
I appreciate the opportunity to be a part of the International School of Ministry (ISM) Online School. It has been a time of tremendous growth and...
ISM ONLINE SCHOOL
Pastor Abigail Mordi,
Global Prophetic Intercessory Movement, Pennsylvania
USA
"This is just amazing! Thanks to our man of God, Pastor Chris and our Director, Pastor Deola and of course our highly knowledgeable instructor...
PROJECT NEXT LEVEL
Pastor Elizabeth Moyo
Trinity Embassy,
United Kingdom
"This course is very insightful because it reminds the Minister the importance of living a healthy life, to enable the minister to effectively do the...
ISM ONLINE SCHOOL
Pastor Soter Mapalo
The God-Life Church
Zambia
"This Course has sharpened my skills in handling online outreach for greater productivity. Knowing that there are over 4 billion people on the internet...
PROJECT NEXT LEVEL
Pastor Isaac Esuarko
House of Glory Ministry,
Germany
"This course teaches the importance of being organized and having order in Ministry. Our God is a God of order and requires from us, this form of...
PROJECT NEXT LEVEL
Pastor Dorothy Acquah
Divine Restoration Christian Centre,
United Kingdom
"Observing these healthy lifestyles will aid us to maintain good health and as such become effective laborers for the Lord."...
ISM CELL MINISTRY
Ministers Exploits
ISM Ministers' Conference Helsinki, Finland
The recently held ISM Ministers' Conference in Helsinki, Finland was another awesome time of fellowship, impartation, and equipping for ministers of the Gospel in Finland and across Europe...
The First-Ever ISM Ministers' Conference In Port-Harcourt, Nigeria.
The 2023 ISM Ministers' Conference Port Harcourt was a beautiful and highly impactful time of fellowship and strengthening of ministers of the Gospel in ...